We know, we know—you love our online aeronautical engineering courses and you can't imagine taking a break from your studies to relax. But if you were to hypothetically do that, there's a good chance that you'd want to keep yourself in the right mindset. What better way to do that than with a science fiction movie?
So grab yourself some popcorn, dim the lights, and fire up your Blu-Ray player and then enjoy a night of sci-fi fun with these five great movies!
2001: A Space Odyssey
What better way to take a break from gaining an understanding of space than by watching a flick about space? Made in 1968 by critically acclaimed director Stanley Kubrick, 2001: A Space Odyssey is a modern classic. Is it a confusing mindbender? Sure, but that's part of the fun. Its cinematography also provides a unique take on space that's sure to stick with you for years to come.
Alien
Yes, we said to dim the lights earlier, but if you've never seen Alien, it might be in your best interest to keep those lights on. Director Ridley Scott's science fiction masterpiece depicts the fate of the crew of space ship Nostromo. Sigourney Weaver brilliantly plays the films protagonist Ellen Ripley. If you've never seen it before, there's no time like the present!
Interstellar
Christopher Nolan's Interstellar is a film like no other. The movie is quite long, clocking in at nearly 3 hours, but trust us when we say that the action keeps things from getting stale. You'll be gripping the edge of your seat wondering what's next. Even better is that awhile back, we wrote a blog about Interstellar and how it relates to some of our online aeronautical engineering courses, so watch it first, then come back and take a look at that article.
WALL-E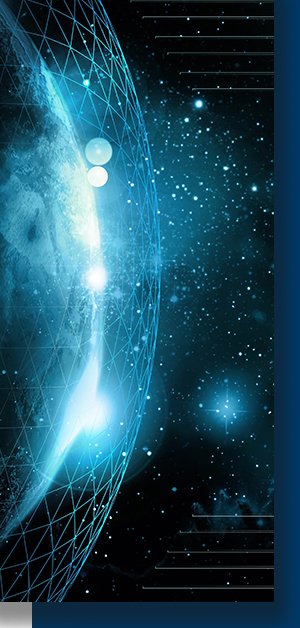 The films we've chosen so far are admittedly more serious affairs, so if you prefer something a little more lighthearted, Pixar's WALL-E is a great choice. While some may dismiss it as a children's movie, it's notable that WALL-E was nominated for (and won) a number of different awards, including a list on Time Magazine's Best Movies of the Decade List.
Close Encounters of the Third Kind
Steven Spielberg's film about a blue-collar worker and his interaction with a UFO is notable for a number of different reasons. From its distinct soundtrack to its portrayal of aliens friendly creatures, it's a film that's unlike anything you've ever seen. Trust us when we say that you're sure to remember its excellent ending!
Sign Up for an Online Aeronautical Engineering Course Today
If you've always dreamt of gaining an understanding of space, there's no better way to increase your knowledge base than with an online aeronautical engineering course from TSTI. Our staff is made up of experts who want nothing more than to share their knowledge with you. Whether you're a complete novice whose only knowledge of space comes from the movies listed above or a senior-level engineer at a top company, our courses have been specifically designed in order to provide you with all of the information you need.
Our team is made up of professionals who have worked in space systems engineering for two decades. In fact, we quite literally wrote the book on Understanding Space. No matter where your level of knowledge lies, we have a course to suit you.
Take a look at the courses we have to offer and then enroll today. We're sure that whether you prefer onsite training or a fully customizable online training experience, you're sure to find it at TSTI.